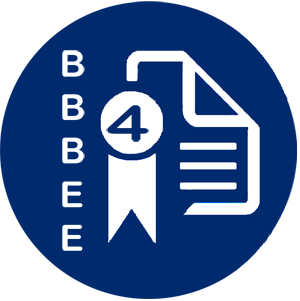 What is the aim and purpose for having the B-BBEE Act?
The B-BBEE Act, was established in response to criticism against Narrow Based Empowerment instituted in South Africa during 2003/2004. While Narrow Based Black Economic Empowerment led to the enrichment of a certain designated groups, i.e. Black African, Coloured and Indian individuals, the goal of Broad-Based Empowerment is to distribute wealth across a broad spectrum of South African society as possible.  
B-BBEE elements
The elements of the scorecard are as follows according to the "New Codes":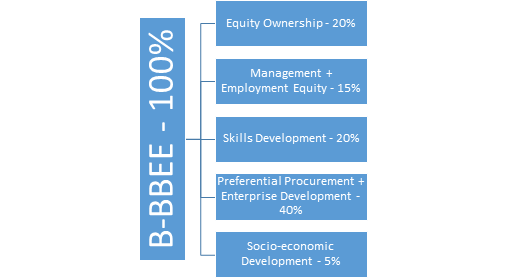 In partnership with our Associates who are specialists in the field, we offer the following B-BBEE services:
B-BBEE Consulting:
Assess/Analyse your current BEE status.
Give guidance on how you can score maximum points on each of these elements.
Design sustainable strategies and plans to improve your BEE score.
Monitor progress on a monthly basis.
Assist with the implementation of BEE strategies.
Simplify the verification process.
File Preparation:
Assist with file preparation for your BEE audit.   Compiling all the necessary documents for each of these elements, as per the verification agency's request.
Provide additional assistance throughout the audit process.
B-BBEE Scorecards/Certificates
BEE Certificates can be issued by any Verification Agency, accredited by either SANAS or IRBA.
The Certificate can only be issued once a full verification has been performed and the documentation presented by your company has been verified.
The certificate is valid for a period of one (1) year from the date of issue and needs to be renewed on an annual basis.